2016 was a great year for videogames. We saw many games that were released over the course of 12 months that kept us entertained with their storytelling or online modes. Here is our top 5 list of games that we were not expecting to be good but ended up being awesome.
5) Doom
Doom series gave birth to the First Person Shooting genre so we were excited to see the first trailer when it was announced but after years being stuck in development hell, we were also scared that the game might not live up to the expectations. We could not be any wrong.
Doom not only was a brilliant game, it showed that games do not need cinematic explosions or character exposition to be fun. You need game mechanics that work, a protagonist who is angry and wants to rip its opponents apart with his bare hands and an engine that can handle high-resolution graphics that run at smooth 60fps – and you have a game that pleases the critics, fans and newcomers alike. If you like First Person Shooters, you need to play this game.
4) Overwatch
Speaking of First Person Shooters, Overwatch is an online competitor-only game from Blizzard, the same studio that brought you World of Warcraft. What makes Overwatch brilliant is its diverse cast of characters with their unique skills and weapons. Blizzard is committed to keeping the roaster balanced so not one character feels overpowered and game itself fresh with new modes and characters added overtime.
Overwatch does not have a campaign mode but its solid online competitive play will keep you hooked for months.
3) Battlefield 1
This one is a no-brainer. EA has showcased the brutality of World War 1 with Battlefield 1 in a campaign that shows the horror of war in ways not many games before it has managed to do. Not historically accurate but graphically amazing with solid controls, voice work and a decent storymode – Battlefield 1 definitely surprised us after the bug-ridden experience that was Battlefield 4 and the Cops and Robbers drama Battlefield: Hardline. Also, the online is pretty superb too. If you do not believe us, look at some of the videos on YouTube yourself.
2) Titanfall 2
Another EA game that was superb but alas, one that did not enjoy commercial success even though it was recommended by critics and game journalists. We will not spoil the story of Titanfall 2 but we will say that the story of a man who befriends a huge Titan as they fight to save the planet has never been so moving (considering the first game had no campaign mode at all).
Titanfall 2 is a brilliant game, both offline and online, and one that definitely deserves a purchase.
1) Final Fantasy XV
Do not believe the trolls online complaining about the empty world or a combat system they do not like, Final Fantasy XV is a marvellous entry in the series. The graphics are phenomenal especially if you have a 4K TV, the combat is great and the world of Eos is brimming with life with small settlements located throughout the map.
But most of all, it is the story that appealed to us the most and the characters that we follow. They will not appeal to all but they have to be the most relatable bunch we have ever seen in a videogame in a while. After more than a decade in development, we were not expecting the game to be this good but it is and Square Enix is committed to supporting with DLC (free and paid).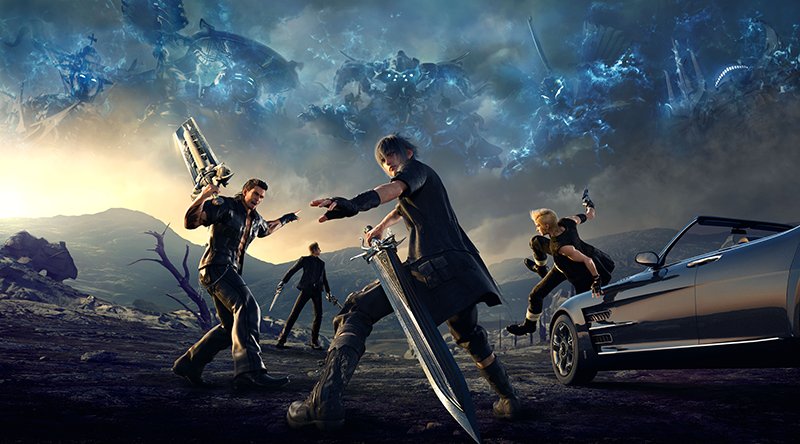 Have you played any of the games listed above? If you have and are thinking of moving on to another game, why not sell it on My Ad Factory – a site dedicated to free classified ads and online advertising. Selling it on a classified site is more profitable than trading it for cash in a shop.